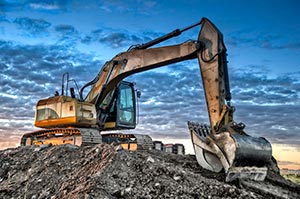 Construction and Heavy Equipment
On the job site, we can offer peace of mind and surety that equipment can have significantly fewer downtime delays due to catastrophic failures from accelerated wear on the internals of your equipment. From fuels, cooling fluids, and engine oil to transmission, gears, and hydraulics, Harvard has been providing filtration solutions that work on construction equipment for over 45 years.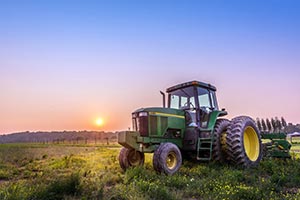 Agriculture
When planting and harvesting seasons are in full swing, Harvard can provide a filtration solution that can protect equipment failures causing major delays. Protecting your fluids and equipment, all while keeping hard-earned profits where they should be, on the farm.
Mining
The mining industry can be a tough place to keep hydraulics, gear systems, transmissions, fuels, engine oils, and cooling fluids clean, causing unnecessary wear on equipment and cutting into profits. Don't let the harsh environment ruin perfectly good equipment; Harvard contamination control filtration solutions have been providing great results to the mining industry for decades.
View Case Study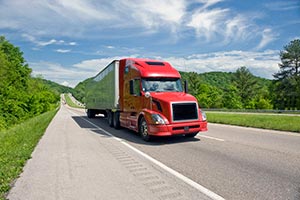 Trucking
In the trucking marketplace, diesel fuel must be clean and dry so that you can stay on the road and in business. This is true for other lubricating fluids, as well. Harvard can provide truck owners with solutions to bad fuel and dirty lubricating fluids, all while saving money on oil by extending service life, which can even boost fuel economy.
View Case Study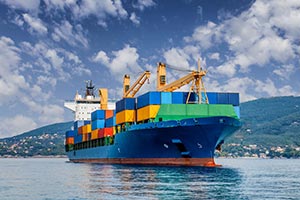 Marine
Keeping the fluids dry on a marine vessel can be a difficult task to stay ahead of. However, once achieved, it can significantly decrease maintenance downtime and increase profit potential. Harvard depth media filters actively remove water and dirt contaminants from oils and diesel fuel, promoting incredible life extension to marine equipment.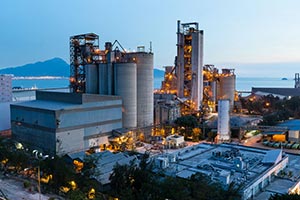 Industrial
Uptime and productivity are the key factors for profits in an industrial operation. High heat and contamination are hard on hydraulic fluids and high load factors are tough on bearings and gears. Keeping the fluids clean below the oil film thickness and removing moisture is key to the long service life of the fluids and equipment. With Harvard, contamination control products uptime and productivity can increase due to better cooling and less wear, while increasing profits from lower operating costs.
View Case Study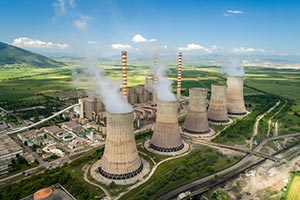 Power Plants
Going offline is the thing that shakes up people in a power plant. Machinery must operate reliably and with great longevity. Keeping lubricants clean continuously is a major factor in low-cost power production. Gearboxes, compressors, turbines, and hydraulic control systems all must operate smoothly to keep the power on in all kinds of weather. Clean oil helps components last longer, run smoother, and have less downtime. Harvard contamination control products have been used successfully in power plants to help reduce waste and keep power production going steadily.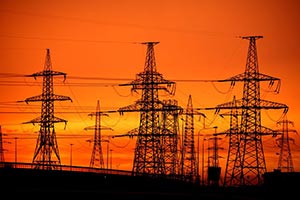 Power Transmission
Load Tap Changers have two things that contaminate the insulating oil - moisture and carbon particles. Removing moisture down to 20 PPM or less helps keep oil voltage conductance high. Keeping carbon particles out of oil reduces the arcing as the contact moves from one transfer plate to the other. Harvard contamination control products can help eliminate both of these problems; in turn, helping you extend the service life of the contactor pads and the contact plates.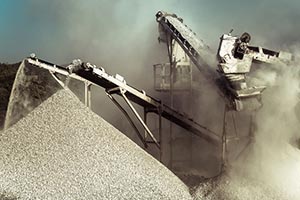 Cement Industry
In the cement industry, cement dust is everywhere! Dirty gearboxes, hydraulics, roller oils, and bearings can all cause major issues and failures to critical equipment. Harvard products can reduce wear and enable components to last remarkably longer by keeping the fine dust particles from remaining in the oils and bearings, which cause major wear to the internals of your equipment. Contamination control can help widen the gap between rebuilds, trunnion bearings can operate cooler and last significantly longer, and hydraulic system components operate more reliably for extended periods, enabling more productive, less wasteful operations.
View Case Study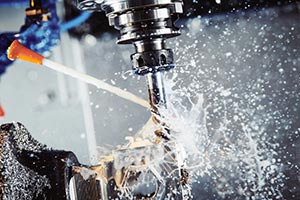 Metal Working & Tooling
When the machining coolants are kept clean, tooling life can last significantly longer, and finished work surfaces can be made smoother without added machining. Whether you are using an oil or water-based coolant; removing the fine particulates is the best way to increase the tooling life. Harvard contamination control products also aid in achieving this, for water-based coolants. Controlling bacteria which produces very unpleasant smells and can also create skin irritations can be eliminated using Harvard solutions.
View Case Study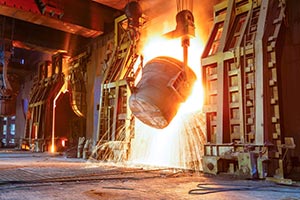 Steel & Aluminum Mills
Equipment in mill operations must operate continuously. Hot conditions make viscosities thin which means the oil film thickness is naturally at a more critically dangerous level in bearings, gears, and hydraulic components. Keeping the lubricating fluids clean and dry will allow the natural film strength of the oil to remain intact protecting your equipment. From fixed machinery to rolling stock, there are numerous applications where clean oil and fluids can benefit your mill; Harvard contamination control products can help to make clean lubricants a reality for you.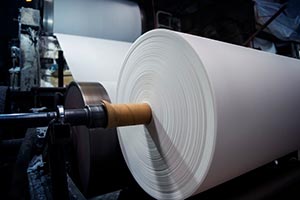 Paper & Lumber Mills
Moisture is a major enemy of good lubrication; paper mills have an abundance of water in the production line, and lumber mills have particles all over. Keeping a mill productive means stopping the particulates and moisture from affecting the performance of the oils. Keeping these fluids free of water and particles smaller than the film separating the moving parts is the most effective way to have the machinery operating at peak performance and increasing throughput of product. Harvard contamination control products can remove contaminates in your lubricating fluids while also removing moisture from them.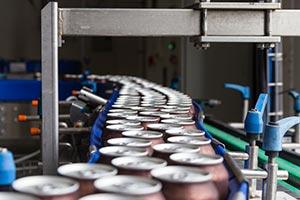 Canning Industry
Can forming machines have coolant flying around as these high-speed machines produce large volumes of cans. Moisture seems to get into lubricants often in these operations, making moisture removal key to keeping the lubricants functioning as they should. The unique water absorption capabilities of Harvard contamination control products help keep canning lines producing at high volumes with little downtime while aiding in eliminating galling and reject parts.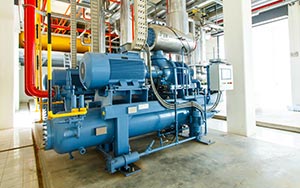 Refrigeration Industry
A large refrigeration compressor is a must for packing plants. Lubricants need to be kept clean to maintain the reliable operating of the compressors. Moisture is an aggressive contaminant to this type of machine, and lowering moisture to less than 25 PPM has shown benefits of long operating life and compressor uptime. Harvard contamination control products can remove dirt particles and moisture from fluids and lubricants.
View Case Study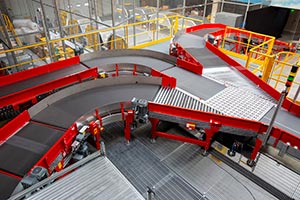 Packing Industry
Hydraulics are the driver to much of the machinery in the packing industry. Since approximately 90% of hydraulic failures are related to contamination, it should be a major focus to control both particles and moisture. Harvard contamination control systems can help maintain high purity hydraulic fluids at a low-cost, allowing you to keep hydraulic oils reliable, adding longevity to both fluids and component life.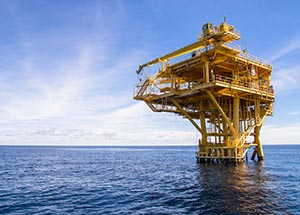 Oil & Gas Industry
Drilling, high-pressure pumping, control valves, turbines, and gearboxes are all functional operations necessary to bring the lifeblood of energy to our economy. Large amounts of oil are used in this machinery to reliably and safely achieve this massive production effort. Much of the environment is in tough weather and muddy conditions, which add to the contamination levels in oils used for this machinery. We have customers who have shown a drastic reduction in operating costs by using Harvard contamination control systems to maintain high purity fluids in equipment and keep them operating at the optimal operating conditions.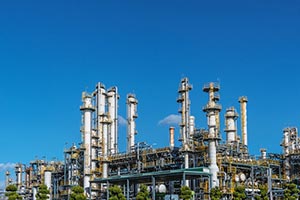 Refining
This aspect of our energy production requires reliability to safely move crude through the piping that separates the components into useable fluids. It requires pumps to move fluids, vacuum pumps to separate the crude in towers, and numerous compressors for air chilling and heating. This requires safety in electrical components while also containing the high pressures. Harvard makes contamination control systems that meet these safety standards to deliver high purity oils for rotating equipment used in a refinery to maintain high reliability and longevity of operation while maintaining clean lubricants.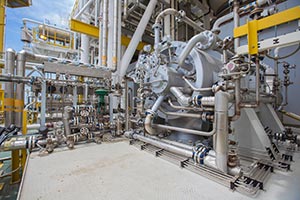 Compressor
Similar to an engine, there is constant contamination entering compressors, and unless the contamination is removed continuously, the oil will continue to grow dirtier and contain more moisture than the film strength of the oil can handle, eventually causing catastrophic failure. Compressors can be piston or rotary, and pump air, refrigerant gasses or chemicals. Whatever the type of application, when gas is compressed there is always a pressure forcing its way into the lubricant area. It is best to have a kidney loop filter that is continuously removing contamination quickly and keeping the oil at high purity levels as the compressor operates. Harvard can optimize oil and component life for the compressor.
View Cas
e Study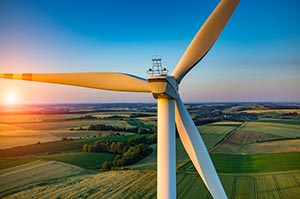 Wind, Steam, Gas, and Turbines
The bearings of a turbine are made to have a thin film of oil separating the shaft and the bearing surface. This film can become as thin as 2-3 microns in size. If water gets over 75 PPM, the film strength will start to weaken, and once it is unable to hold the bearings from contact, accelerated wear will start. Since some turbines have a water jacket around the bearing to increase cooling, many times seals allow some moisture to migrate into the oil. Quick removal of the moisture will aid in keeping the film strength at the design parameters. The small thickness of the film makes fine particulate particles a threat to longevity, as well. Use a Harvard contamination control system to help fight against these constant threats to turbines.
View Case Study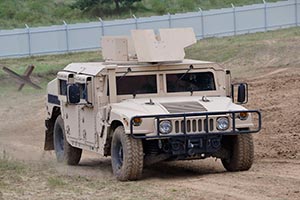 Military
Military equipment must be maintained and ready for use at all times. Storage can allow moisture from condensation to build up in tanks and components, reducing oil protection and increasing wear on components. Equally, keeping the oils clean for extended periods of use can be difficult and expensive so helping the lubricant service life to be useful for a longer time helps make the machinery operate longer and more reliably. Harvard products can help ensure fuels, engine oils, transmissions, hydraulics, gear oils and coolants are kept at high purity levels, reducing failures and downtime in machinery.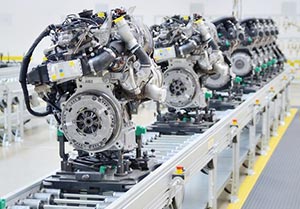 OEM
Harvard is being used by Original Equipment Manufacturer (OEM) to give them lower warranty costs by cleaning all their new oils. Several OEMs have added the kidney loop filtration system directly to the product they are selling as a competitive advantage. Once their machinery is demonstrating the lower cost of operation, they gain market share and increased sales. The more adverse the operating environment the greater the high purity of fluids will differentiate the product performance and reliability.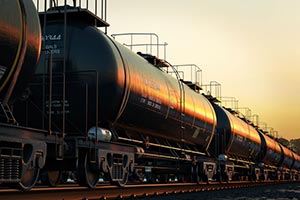 Bulk Storage
Bulk fluids can be a challenge for several reasons. The delivery of new fluid products often have higher levels of contamination than is good for equipment. Additionally, as the fluid is used from the tank, the incoming air will contain dust and relative humidity or moisture. The sides of the tank may be sticky from the fluid and can attract dust, and when the tank is re-filled, the new fluid becomes contaminated. Also, condensation will drip moisture into the fluid and continue to contaminate it further. A Harvard high purity contamination system that will remove the moisture and particles down to ISO 15/14/12 or better will reduce wear and allow the fluid to perform in the machinery as designed. This is especially important in hydraulics and diesel fuels with today's high-pressure injection engines. Harvard products can help keep the contamination levels down so that the bulk fluids can be used properly and not damage equipment.