Custom filtration systems can be designed to filter diesel fuels, hydraulics, turbines, gear systems, quench oils, coolants (machining and engine coolants) in a wide variety of extreme environments.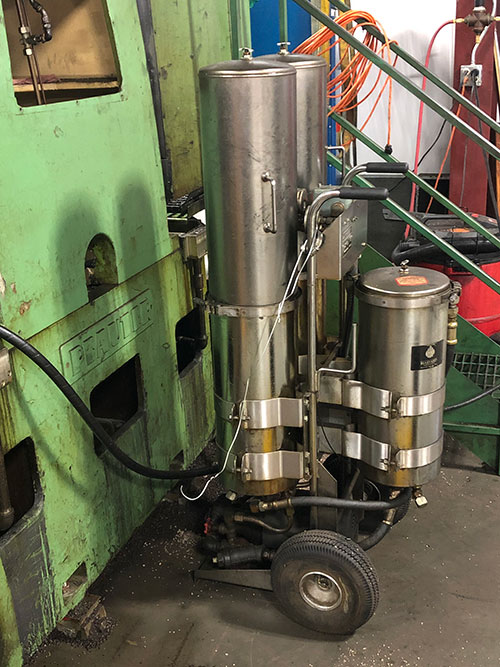 CUSTOM FILTRATION SYSTEM APPLICATIONS
Most hydraulic systems

Gear boxes

Coolants

Quench oils

Fire resistant hydraulic fluids

Control systems

Other unique applications. They can also be designed for filtering water in special applications.

CUSTOM FILTRATION CONFIGURATIONS AVAILABLE
Single-housing

Multiple-housing

CUSTOM FILTRATION OPTIONS
Bag filter, coalescer

Magnetic separation systems

Particle counters

Free water separators

AVAILABLE PUMP FLOW RATE*
*Flow rate dependent on temperature and viscosity