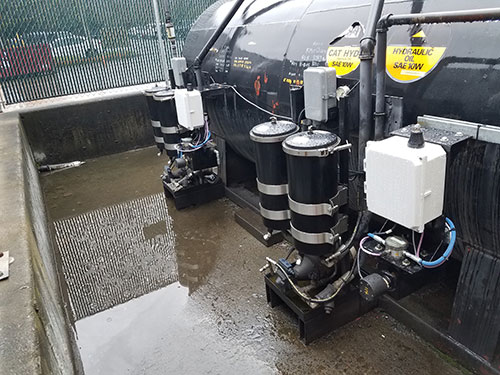 Harvard Corporation offers contamination control options for outdoor applications to accommodate all your business needs. We have pre-designed options ready to be built, and we will create custom systems if we don't have an option to fit your particular need. 


Tanks

Load Tap Changers

Hydraulics


Gear Boxes

We pride ourselves on the quality and reliability of our products; this is demonstrated by our outdoor compatible systems. We realize to meet outdoor standards and survive the rigors of the harsh elements; our products have to be built with custom materials and components to give you a superior product to be ready for anything from snow to intense heat. 

Outdoor applications are not a problem for Harvard Corporation; we work hard for you to make sure your equipment is the best it can be. Using Harvard Filtration Systems, you can often keep your oil cleaner than you can buy it new.

Our outdoor options include products constructed from powder-coated steel, our standard offering, or stainless-steel, for both housings and components, washdown motors and Nema 4 Controls. Additional outdoor options can be considered upon request. 

Contact Harvard Corporation by messaging, email, or phone. We are happy to assist in your advancement towards extending the life of your equipment and fluid, saving valuable non-renewable resources, and keeping your business profitability by utilizing healthy maintenance practices.